Home
Talk

21
1,288pages on
this wiki
Quarterly Featured Article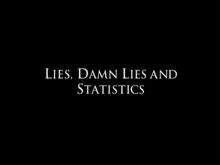 While President Bartlet and his staff nervously await the results of a poll to determine his favorability rating, he begins a heady transfer of ambassadors and members of the Federal Election Committee designed to kickstart campaign finance reform and defuse a embarrassing incident overseas. Specifically, wheeler-dealer Bartlet recalls the married Ambassador to Bulgaria who is discovered to be romancing the daughter of the country's prime minister, but faces another crisis at home when Sam is photographed by a newspaper giving a graduation gift to a known call girl. Meanwhile, C.J. anxiously paces the White House corridors and wonders if she is being marginalized by Leo for past mistakes.
Recently featured: Election Results
Please submit nominations for our next featured article here.
The Press Briefing
June 2, 2012
March 7, 2012
According to Vanity Fair The West Wing has influenced a generation of White House staffers, calling it the Sorkinization of modern politics. A number of political staffers have suggested that the show, which made politics 'sexy' and 'idealistic' led to them getting involved in politics.
February 23, 2012
Bradley Whitford will star in a pilot from producer Josh Friedman. The show, called The Asset also starts Ali Larter as a CIA Agent and features Whitford as her supportive superior.
February 15, 2012
Allison Janney will guest star on an episode of The C Word, which stars Oliver Platt. She will portray "an ultra-successful Hollywood producer who wants to purchase Cathy and Paul's life rights in order to tell their story on the big screen."
February 10, 2012
Bradley Whitford will guest star on an upcoming episode of Parks and Recreation playing a councilman who bears a resemblance to Josh Lyman. The episode, called Live Ammo, based on a line from the episode The Lame Duck Congress. Whitford will not share any scenes with his West Wing costar Rob Lowe.
January 24, 2012

Please note that The West Wing Wiki is an unofficial resource and is not endorsed by NBC, Warner Brothers or the producers of The West Wing.